These simple and unobtrusive barriers restrict visitor access to art installations, monuments, sensitive plantings and other landscape features. Elastic cord stretched between vertical posts allowing a flexible and clean barrier condition. The cord runs through a threaded metal cap holding the cord in place. A stainless blade at the bottom of the post makes installation convenient.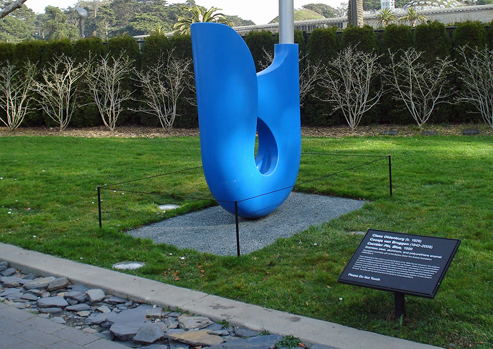 Description
Stainless blade fixed to the bottom of the tubular steel upright allows flexibility in setting the height of the barrier installation. Two-part threaded cap fixes the elastic cord in place between barriers. Space individual barriers no more than 6 to 8 feet apart.
Dimensions
 
Finish
Powder coat pewter finish. Custom color options are available.
Accessories
Threaded wall pucks, elasticized cord, sign heads
Made in USA