The S-50 Mobile Panel System is a modern, versatile exhibit system that can be installed easily in any type of public setting. An ideal alternative to opaque art wall systems, artwork and graphics can be displayed conveniently on the light and unobtrusive panels. The system can be used for temporary displays or exhibits along corridors, in front of window walls or can be configured in a multitude of variations for use in larger spaces.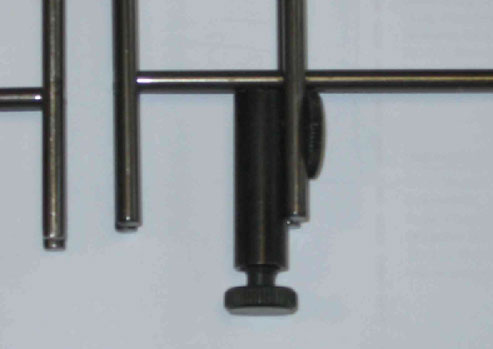 Description
Temporary wall panel system constructed of wire trellis can be assembled in a wide variety of configurations. Panels are easily assembled with a variety of hinges and connectors (180° and 90°). Adjustable levelers provide a stable foot for the panel.
Dimensions
Panel height is approximately 80″ tall. Panels are available: 11, 20, 29.5, 39 and 48 inch widths.
Finish
Natural and painted metal finishes
Features/Options:
Fixed Link & Hinged Panels
Brochure Displays
Shelves & Shelf Supports
Art Hanging Systems & Hardware
Lighting